Why do you need a Destination Wedding Planner?
Updated: Jan 21
Destination Wedding planning or planning for any type of occasion can become a full-time job and that is why the industry is now booming with people who have the skills to make this their career. I am a professional Destination Wedding Planner and spend my days planning your special occasion so that it is all taken care of without you having to stress and when the time comes, can enjoy the day you have been dreaming about!
When planning a wedding or an event in general, I had many friends and family members who would tell me to just relax and enjoy the party, but how can you when you are trying to get all the little details perfect and host the event at the same time.
Here is a personal story of when I wished I had hired my first party planner. When I was abroad, my best friend decided she would be planning her destination wedding alone. She though it can't be that tough… and oh man was she wrong. She spent months (close to over a year)ensuring she was on top of her bookings and what was needed for the wedding; from arranging venues, invites, DJ's and decorations, that she thought when the actual day arrived all she would need to do was get dressed and enjoy her 'special' day. After all, that was the goal…. To enjoy her wedding day, after all she had spent so much time, energy and money on. But, let me tell you that most was not the case. On the day she was still getting calls at all hours of the day from vendors and catering people and during the day she didn't have time to keep up to date with what was happening, little less to what was going wrong. Luckily for her, she had me, even though I was apart of the wedding party I knew exactly what was going on and took over making sure all the arrangements were in order, letting her focus on one thing only, getting ready and marrying the love of her life.
That is the day not only did she realize but also, I knew just how valuable a Destination Wedding Planner was and the difference they could make to such a special day. When you're hosting what you hope is your only wedding abroad and trying to keep costs down, hiring a Destination Wedding Planner might seem like an unnecessary expense. But it's not, which we both learnt that the hard way.
Now, a question that is often asked is when do you need a professional Destination Wedding Planner to help and when can you do it alone?
To help you decide we've listed a few reasons why you might consider hiring me, the Destination Wedding Planner, to help you out with your special day. The decision, of course, is up to you, but we think if even one of these reasons resonates, then it's time to look us up.
1. You save time and stick to the date.
When it comes to event planning, time management is key! After all, there will be a fixed time for everything, from the time you expect guests to arrive and when everything needs to be ready set go, so deciding you are not ready and pushing back the party really is non-negotiable. There is a fixed deadline in place - a time when guests will turn up and everything needs to be ready. Pushing that deadline back a day or two (or even a few hours) is non-negotiable. Not only is this something you need to adhere to, there is also a schedule or program that needs to be stuck to, from food to photos and of course, entertainment.
As a Destination Wedding Planner, I will also take meetings for you, because there are details you don't have to be bothered with. I aim to know the ins and outs of your event by meeting with you for a consultation at the beginning of the planning process. This means talk about what you would like in regards to the venue, with the caterer and so on. You literally can count the hours having a Destination Wedding Planner will save you.
Hiring Making Memoirs to keep the planning and the event running smoothly - when you don't have the time or skills yourself - is a no-brainer.
2. You will save money AND stick to your budget.
This might be the opposite of what you'd expect because you have to pay the Destination Wedding Planner, you're spending more, right? Once I know what your budget is (and how strict you are about sticking to it), I can work with vendors to save you money on all kinds of things. I will work vendors who are willing to work with us on price and where we'd have some wiggle room.
Sticking to a set budget is what we as event professionals do best. At the start of the planning process, highlight what the budget is and I will plan your event to stick to it. I'll be able to tell you upfront if your budget is realistic and suggest ways where you can save money and do things more efficiently, making sure you're always getting value for money.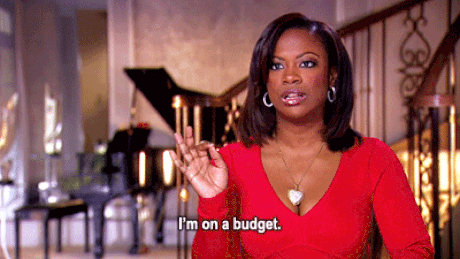 I will also be there to warn you when your bright ideas are going to cost more than you have to spend and how we can find alternatives to keep you on track. I am a great reality-checker and great problem solver.
In the long run, a Destination Planner can actually save you the money you spent hiring me, and then some.
3. You need to offload the stress
Organizing an event is not exactly a walk in the park, but I love doing it. Organising events, weddings or renewal wedding vows abroad comes with a certain element of stress. Managing time, budgets, guest lists, liaising with venues, caterers, suppliers, wet weather contingencies… all of these things and more can add to a stressful experience. When you're planning an event, doing everything yourself is a very, very big job. And it gets stressful. As soon as you hire a Destination Wedding Planner, you can breathe. You can step back, regroup, focus on the things you know the most about, and get other things done. Plus, when the event happens, we will monitor the event itself, taking care of everything and making sure the logistics are handled so that you can focus on mingling with your guests.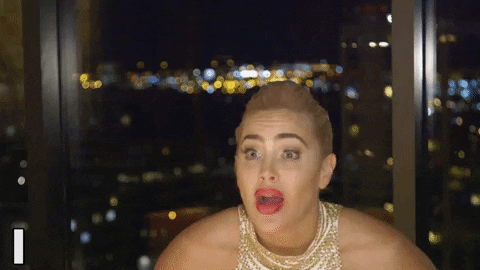 Off load that stress to me, the professional, who is skilled at handling it all. After all, I thrive on the buzz and pressure needed to execute an amazing event – let me have the "fun", while you choose which outfit you're going to wear.
4. Want to create an event to remember?!
Who doesn't want to host THE best event abroad ever? After all, it is one of the reasons we go through all the hassle to go all out for our special day to make it the one that is remembered, the one that leaves that impression and the party others aim to 'beat next year'. To achieve that type of event or wedding it's not just about how it looks. It is about how it's planned and executed and that takes skills – plural.
Do you acquire all those skills? Can you turn your vision into reality? Are you answering no or hesitating?
Call Making Memoirs and I can ensure you and your guests won't be disappointed.
As a Destination Wedding Planner, I know what makes for a great event, what makes it look good and what it needs to make it feel great. There are tons of details like this that you may never think of on your own.
Want your dream wedding? Or want your day to look like this? Then give Making Memoirs a call and I would love to help!
My suggestion…
If you are planning an event or wedding abroad and want it to be a success, choosing to spend some of your budget on an Destination Wedding Planner will ensure you save time, money and stress in the long run. I will make sure that I turn your event concept into an amazing experience that everyone will want to attend and will remember.
#destinationweddingplanner #makingmemoirs #destinationbride #weddingplanning #guelph #kitchenerwaterloo #cambridge #milton #toronto #gtasurroundingarea #mississauga #newbride #canadabride #wpic #dws #beachwedding #elegant #simple #perfectview #ido #calltoday #emailnow